a review of my work – puts me in an almost good mood (having to go shovel walks will prevent me from making the final step to the happy place)
Legends of Windemere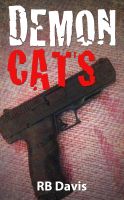 This is a short story at about 4 pages and can be downloaded for free at Smashwords where you can get it for multiple platforms.
To get the book for free you need to type in the code: AT42X
Just a disclaimer that I'm throwing in: The author lost his job the day he put this up for publishing.  They events aren't connected beyond involving the same man, but if you wish to buy the short story for .99 cents, it would help him out until he finds a new job.  If not then there is the free code and please leave a review when you are done, which will cheer him up.  Either one works for him.
Due to it's length, I can't go into much detail about it.  This short story does involve a sensitive topic, which is gun control.  Just reading it, I'm sure it will anger…
View original post 139 more words